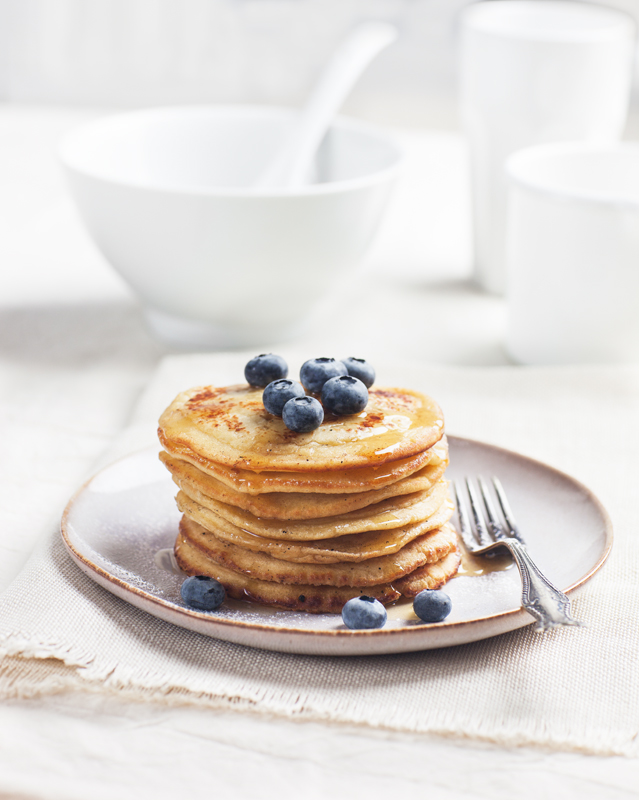 Photo: Mari Eriksson
Today I am
starting my day with American pancakes the kids favorite and who can
resist syrup socked pancakes for breakfast. The blueberry is from my
hedge of blueberry bushes in the kitchen garden. I found the receipt at
www.koket.se
och Josefin Evans simple and wonderfully delicious recipe.
I don't do pancakes often but now during the relaxed and slow summer days I find the time.
American Pancakes
1. Add the butter and milk to a saucepan on low heat until the butter has melted. Set aside.
2. Mix flour, sugar, baking powder and the salt.
3. Whisk the eggs in a bowl and add the milk and butter mix.
4. Fold in the dry ingredients until a smooth batter.
5. Heat a frying pan add some butter and pour 10cm large pancakes fry 1-2 min on either side.
6. Serve with syrup and fresh blueberries.
I wish you all a great day!
Mari