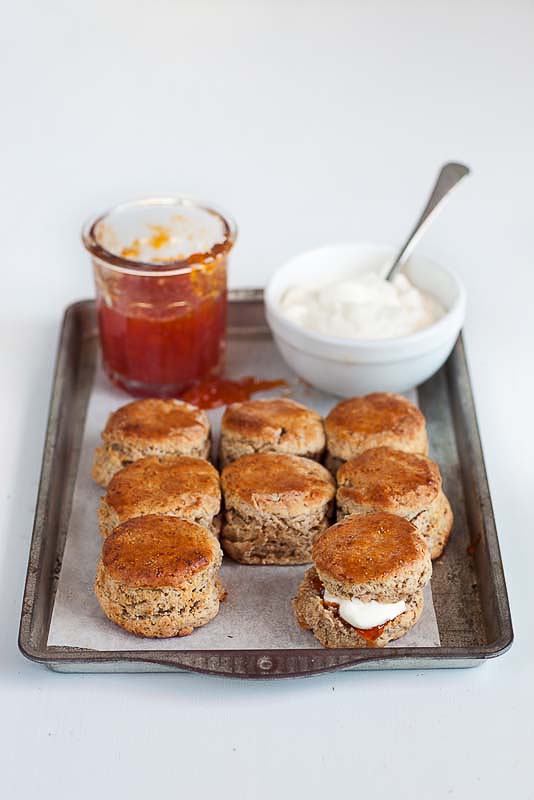 Foto: Mari Eriksson
Today is scones day. All my four boys (yes I am counting my husband) loves scones on Sundays for breakfast. And as I am the good housewife I make their wishes come true.
Honey wholemeal scones
Ingredients
2 cups
(300g) white self-raising flour
1 cup (160g) wholemeal self-raising flour
1 cup
(250ml) milk, approximately
Steps
Preheat
oven to 200°C (180°C fan-forced). Grease 19cm x 29cm rectangular slice
pan. Sift dry ingredients into medium bowl, rub in butter, stir in
honey and enough milk to mix to a soft, sticky dough.
Turn
dough onto floured surface, knead until smooth. Press dough out to 2cm
thickness, cut into 5.5cm rounds, place into prepared pan.
Bake about 20 minutes.
All the best
Mari